2019 Dublin Plein Air Painting Festival : 17th – 23rd June


2019 Festival Workshops Artists
We are honoured to have the following artists hosting workshop for our 2019 Dublin Plein Air Painting Festival :
Una Sealy RHA – Ireland
Dave West – Ireland
Neal Greg URUA- Ireland
Blaise Smith RHA – Ireland
Vick Norman – England
Claudi Araceli – England
* NOTE – You must be registered for the 2019 June festival before you can sign up for these workshops. After registering for the festival, you will be the first to know when these workshops become available.

2019 Festival Timetable

Monday 17 June – Skerries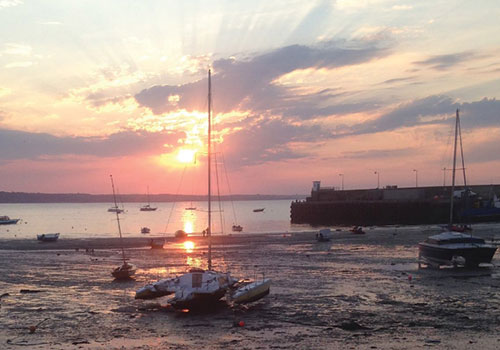 Tuesday 18 June – Swords Castle

Wednesday 19 June – Donabate

Thursday 20 June – 12th Lock Royal Canal, Blanchardstown

Friday 22 June – Malahide Castle

Saturday 23 June – Farmleigh House, Phoenix Park, Dublin

Sunday 24 June – Balbriggan Harbour


We have chosen a stunning variety of scenes to paint throughout the week of the festival from seaside harbours to beaches, old castles to rolling fields and quaint little villages.
For those artists flying into Ireland, it's also worth noting how close Dublin Airport is to our festival.
We are spoiled for choice by so much beautiful scenery within the Dublin Fingal area and this year's selection will both challenge and invigorate you.
* NOTE  locations and workshops may be subject to change due to unforeseen circumstances

A typical day at the festival :
Each morning (generally between 9 – 10 am) you will arrive at the chosen location, register at the information hub for the paint-out and get your canvas or your watercolour paper stamped for that day's painting.
You will then go and paint in the chosen location for the morning; stopping for lunch to discuss your mornings work with fellow artists. After lunch you may continue your painting or start a new one for the afternoon. Or if you have signed up to do one of the workshops during the day you will join the tutor and fellow artists instead.
Late that afternoon usually around 5:30 you gather with the other artists to display your unframed work on your easel. There is a prize-giving for that day's work and members of the public are encouraged to purchase any of the work they like from the artists.
During the festival week there are also a number of social evenings where artists gather together just to chat and get to know each other. It's all about painting, making friends and enjoying yourself.