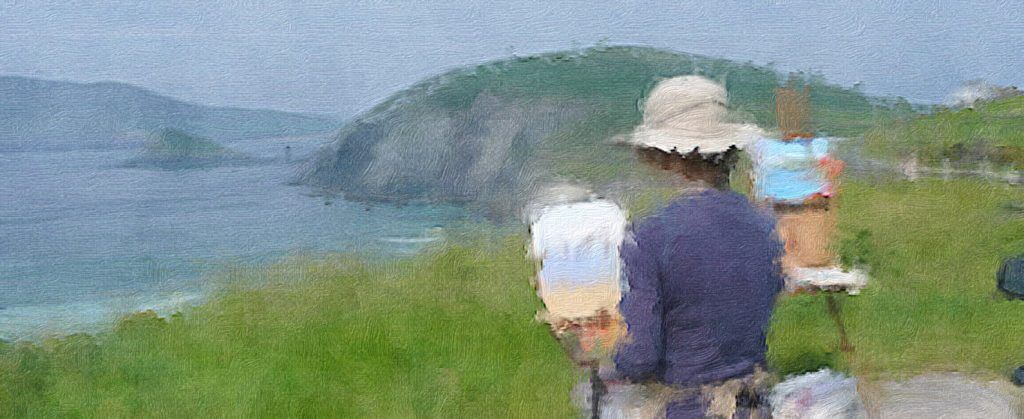 We are grateful for any time you have to spare whether it is only a few hours during the festival week or a contribution in the run-up to the festival.
If you wish to get involved as a VOLUNTEER please fill out the form below.
Volunteers Role
If you are interested in the arts and in particular the art of painting outdoors (en plein air) this volunteer opportunity be ideal for you.
You are a festival ambassador !
The role involves meeting and greeting artists during the festival and assisting them throughout the week. Your role will involve helping to register the artists for the day and also assisting them with whatever needs they require. i.e. maybe bringing them a cup of coffee and a donut 🙂
If you can only volunteer a few days thats fine, we will schedule according to the time you can commit.
Requirements :
A happy and outgoing personality is essential because painting outdoors is fun.
Fluent in speaking English and if you had another language it's a bonus.
Basic administration skills
Art and fun is what the Dublin Plein Air Painting Festival is all about !

The Dublin Plein Air Painting festival runs from Monday 20 to Sunday 26 June 2022

If you only have a couple of days spare that's fine just let us know.
The Dublin Plein Air painting festival relies on the generous support of corporate sponsors, donors and many capable volunteers. Each are crucial to the success of the festival. With a variety of events and jobs available throughout the year, this is the perfect way for budding artists, art lovers and collectors to get involved with the plein air movement.